Association of Colleges and Employers honors Brenda Williams with Outstanding Member Award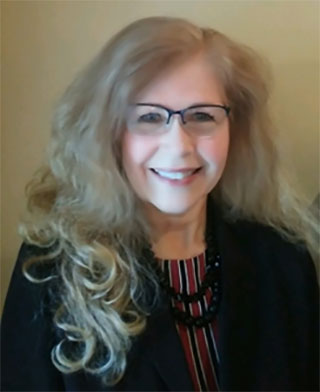 Career Services Director Brenda Williams has received the 2020 Tennessee Association of Colleges and Employers Lumsden-Sellers Outstanding Member Award. Established in 1990 to honor outstanding members of the Tennessee College Placement Association for exceptional service, the award now honors individuals for their exceptional leadership, loyalty, and dedication to their profession and to TACE. She received the award at the TACE Annual Business Meeting on May 29, 2020.
"We are so proud of Brenda Williams for receiving the TACE award!" said Jacqueline Faulkner, Vice President of Student Affairs. "This award appropriately reflects Brenda's outstanding leadership, passion and innovation in fostering holistic development in our students and helping them to actualize their career goals. On behalf of the Division of Student Affairs and the College, we celebrate Brenda for representing Southwest at the highest level."
The TACE award is named for two dedicated members of the profession - Ava Sellers, who was Placement Director of Vanderbilt University for 50 years and Howard Lumsden, Director of Career Planning and Placement at the University of Tennessee, for 31 years. Noted as one of the few nationally recognized leaders in the field of Career Services, Mr. Lumsden was active in several professional organizations and served in the capacity of officer for many of them.
"I am so grateful and humbled to receive this award from my peers at TACE," Williams said. "Mr. Lumsden and Ms. Sellers were trailblazers in our field. It is such an honor to receive the award dedicated to their many years of leadership and service. I have really enjoyed being a part of this unique organization that brings together College Career Services professionals and local, regional, and national employers for professional development and collaboration around student employment."
Williams has been a longtime member of TACE and previously held the office of West Tennessee Liaison. She joined then-State Technical Institute at Memphis in 1993 as the Professional Re-Entry Education Program director and continues to help students discover their career path as the leader of Southwest's Careers Services department.