Pick up textbooks curbside for Winter Sessions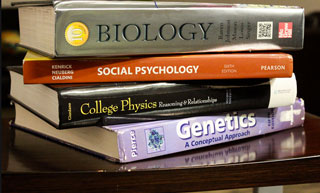 Southwest students taking classes during the winter terms should purchase or rent their text books and class materials online at www.stccbookstore.com as soon as possible to avoid shipping delays due to the holiday rush and possible pandemic-induced workforce shortages. Shipping textbooks to campus is highly recommended. Students who choose to pick up their books on campus may retrieve them curbside on the Macon Cove and Union Avenue campuses through Dec. 22, 2020. Curbside services resume Jan. 4, 2021.
Winter Session I classes begin December 14. Rented textbooks must be returned no later than May 7, 2021. Students are encouraged to return textbooks at the end of term.
More information on online ordering and Southwest Tennessee Community College Bookstore curbside service operations is available online at www.southwest.tn.edu/bookstore.