SALUQI CORNER: Southwest sports teams face COVID-19 restrictions during fall semesterPage Title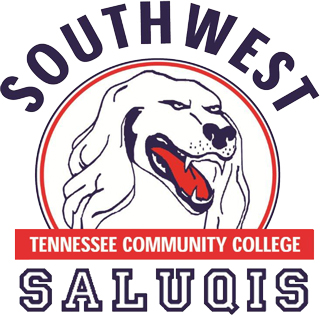 Due to COVID-19 restrictions given by the National Junior College Athletic Association, the state of Tennessee and the College, all five of Southwest's sports teams had to make major adjustments in their plans for fall semester 2020. Official season schedules were moved to 2021 with only practice and a few scrimmages allowed during the semester. The move to protect student athletes forced Saluqi coaches to work swiftly to reimagine their plans for the 2020 fall semester.
The team most affected was the women's soccer team, which usually plays its entire season in the fall. The women's and men's basketball teams were greatly impacted as their seasons typically begin in November. The baseball and softball teams' experienced limited fall scrimmages.
Recently, presidents from all 10 of the Tennessee Community College Athletic Association institutions voted to adopt an East/West schedule for women's and men's basketball, baseball and softball. In those sports, Southwest will only play West division opponents Columbia State, Dyersburg State, Jackson State and Volunteer State in conference games. Women's soccer will still play Columbia State, Dyersburg State and Motlow State in its conference games. Regional tournament formats have not yet been determined.
---