Emergency assistance available for students in need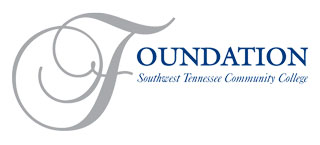 Students today are facing challenges never seen before due to the pandemic. Many have been negatively impacted by COVID-19 and are in dire circumstances jeopardizing their ability to continue their education.
The Southwest Tennessee Community College Foundation exists to support the success of students. One way the Foundation is helping students during the pandemic is by providing emergency assistance to students who are in crisis.
"Several students reached out to us who were really struggling to make it," said Rose Laney, director of the Foundation. "We acted quickly to allocate additional funding to help students with critical needs. We do not want this pandemic to sideline our students' progress toward completing their coursework."
At this time, the Foundation has funds available to help students who may need emergency assistance with:
Housing
Utility disruption
Medical bills
Transportation disruption
Access to computer device and internet
The funds are limited and will be provided on a first come, first served basis to currently enrolled students only. Current students may apply for the funding by completing the application form, and emailing it to Sherman Greer at sdgreer@southwest.tn.edu with the subject: EMERGENCY ASSISTANCE APPLICATION FOR [YOUR NAME]. Incomplete applications will not be considered. The funds will not be distributed to the students directly; instead, they will receive their funding through direct deposit or mailed checks.
The following information will be needed to complete the application:
Full Name
Student ID
Description of emergency
Cell phone number
Copy of bills associated with emergency request (utility, housing, medical and internet disruption bills, transportation repair estimate)
For more information, contact Sherman Greer at sdgreer@southwest.tn.edu.