Students line up for FAFSA drive-in event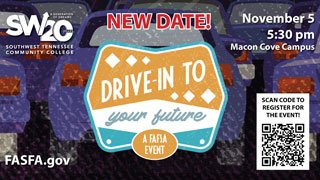 As the sun set on the Macon Cove Campus Nov. 12, cars lined the parkway leading to the campus parking lot. Students and many parents waited patiently to take their spot on the parking lot to learn about the FAFSA and receive one-on-one assistance from financial aid counselors patrolling the lot. More than 30 cars socially distanced as students listened to the speakers over their car radios and filled out the FAFSA on their mobile phones and laptops. Participants blinked their headlights to alert a counselor they needed assistance and financial aid, admissions and advising counselors and some faculty walked between the cars like carhops, stopping to answer questions.
"We were really pleased with the turnout," Associate Director of K-12 & Community Partnerships Shawn Boyd said. "It showed that there are students who are not letting the pandemic stop them from pursuing their academic goals."
A statewide Tennessee Board of Regents initiative, the drive-in event was designed to enable current and prospective students to safely engage with counselors who could help them fill out that all-important document—the Free Application for Federal Student Aid, better known as the FAFSA. Despite the impressive response, TN Promise applications are down 20 percent across the state. Tennessee Promise is the state's tuition-free scholarship for graduating high school seniors. Students must fill out the FAFSA to qualify for the benefit.
"Our campus offices have been shut down since March due to the pandemic and we know that many students may be a bit reticent to fill out the FAFSA on their own online," Associate Vice President for Enrollment Management Shanita Brown said. "The deadline to fill out the TN Promise application was nearing and we wanted to reach out and provide students the last minute assistance they needed. They must complete the FAFSA to apply for TN Promise and go to college tuition-free. We wanted to make sure everyone who qualifies is able to take advantage of this amazing statewide benefit—even if they do not decide to attend Southwest."
Although the deadline to apply for Tennessee Promise was December 1, Boyd says college admissions and recruitment representatives are ready to help students enroll at Southwest. "It's not too late to enroll in college," Boyd said. "Students can still fill out the FAFSA in hopes of qualifying for Pell grant assistance and apply for other aid."
The drive-in event was so successful that the Admissions and Recruitment department is planning a follow-up event in partnership with Shelby County Schools this spring.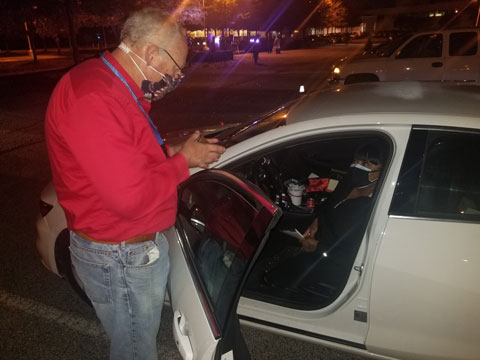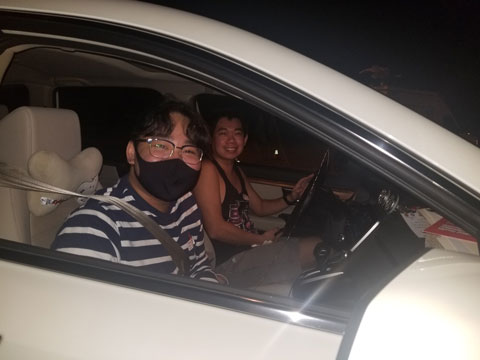 ---