Welcome Aboard: Kimberly Weddington, Mental Health Counselor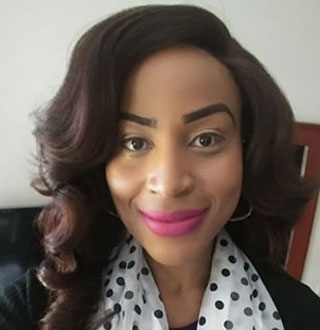 Kimberly Weddington has been hired as Southwest's new mental health counselor.
Weddington has a master's degree in Professional Counseling from Grand Canyon University in Phoenix, Arizona, and a bachelor's degree in Psychology from the University of Memphis. Prior to her arrival at Southwest, she served as a clinical therapist at Vertava Health of Mississippi, formerly known as Turning Point (Addiction Campuses of Mississippi). She returns to Southwest after having worked part-time as a tutor in the learning center at the Whitehaven Center and Union Avenue Campus during her undergraduate studies.
Weddington has clinical experience working with individuals from different populations who have mental health, substance, trauma, grief and co-occurring issues. She uses such evidenced-based models in dialectical behavioral therapy, strengths based/motivational interviewing, cognitive behavioral therapy and solution-focused therapy for diagnosing and helping individuals overcome their circumstances.
"Kimberly's hands-on knowledge and understanding of individuals who experience a variety of mental health challenges like ADHD, bipolar disorder, and cognitive disorders are some of the key reasons why we choose her for the position," said Pheonix Worthy, director of Student Development. "Kimberly's background serves as a strong foundation to support students emotionally and socially at the college."
"I am excited to return to Southwest and to continue working with students in a collegiate environment," Weddington said. "I have a passion for working with different age groups and people from diverse cultures and backgrounds. I value my interactions with them as we work together to find positive outcomes."
On a personal note, Weddington enjoys watching sci-fi, action, adventure and horror movies, listening to music and playing video games on PlayStation and PC platforms. She occasionally dabbles in crafting jewelry when time allows.
Weddington can be reached at kweddington@southwest.tn.edu.
Welcome aboard, Kimberly!