Student Success and Institutional Affairs councils announce innovation grants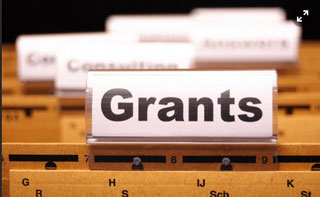 Southwest established an Innovation Grant Fund earlier this spring with an initial commitment of $20,000 to award grants to internal applicants to fund innovative initiatives designed to support Reimagine Southwest goals. College funds are equally distributed between the Student Success Council and the Institutional Affairs Council. In addition, the Southwest Foundation also contributed another $20,000 in one-time funding for the SSC to support innovative student support initiatives. The innovation funds are made possible through an annual institutional commitment of $20,000, with equal distributions to both councils.
Grants of up to $13,000 were to be doled out by the Student Success and Institutional Affairs council. The SSC received 12 grant proposals and the IAC five to fund internal projects designed to improve the student experience.
"The Innovation Grants were an exciting way for employees to be a part of moving Southwest forward and ensuring we were building a better college for both students and employees," Special Assistant to the Vice President of Academic Affairs and SSC chair Sindy Abadie said. "Southwest employees know what our students need and what is needed to create a stronger campus climate. These grants allowed someone with an idea the opportunity to make that a reality. "
The SSC selected the following proposals for grant awards:
INTERNATIONALIZING CURRICULUM - $13,292
Principal Investigator: Jessica Miller, International Studies Coordinator
The pandemic brought international travel to a screeching halt earlier this spring. Southwest students were unable to benefit from the high impact experience of study abroad. Therefore, funds will be used to reimagine and redesign the College's international studies program by providing a robust virtual experience designed to transport students across the globe from the safety of their homes. Learning experiences will be provided through Oculus glasses, virtual reality technology that enables students to "travel" to and explore foreign lands together virtually.

FIRST YEAR EXPERIENCE - $7,875.95
Principal Investigator: Matthew Lexow, Assistant Dean of High Impact Practices and Innovation
This project focuses on infusing high impact practices into students' first year experience through events designed to encourage new students to join and participate in campus organizations and development workshops.

M.O.S.T. ENTREPRENEURSHIP INSTITUTE - $8,500
Principal Investigator: Kariem Salaam, Director, Project MOST
Funds will be used to establish the M.O.S.T. Entrepreneurship Institute designed to foster an entrepreneurial mindset and approach to goal-setting and work among Southwest students. In addition, the Institute will provide faculty opportunities for fast-tracked curriculum development, real-world application and co-curricular integration of classroom content.

SERVICE LEARNING - $5,000
Principal Investigator: Dr. Joyce Johnson, Associate Professor, Natural Sciences
The goal of this project is to provide Southwest faculty with resources to establish a service learning hub that will enable faculty to develop additional service learning courses to provide students enhanced access to experiential learning and to establish accountability for document service learning participation and results. The hub also will serve as a repository for service learning materials aimed at promoting a consistent service learning experience.

The IAC granted $10,000 to the Southwest Leadership Academy, a Professional Administrative Staff Organization initiative aimed at fostering institutional resourcefulness and enhanced employee engagement by providing Southwest employees increased access to training and professional development. The ultimate goal is of the Academic is to bolster the College's ability to achieve Focus 2020 Strategic Plan goals and objectives, with a specific emphasis on the plan's "Focus on Excellence" core theme. The Leadership Academy also will work to address opportunities for improvement identified in the results of the 2019 Employee Survey. Academic Administrative Services Director Katrina Muldrow is the principal investigator.
For more information about the Innovation Grants, contact Sindy Abadie at csabadie@southwest.tn.edu.
---