STUDENT KUDOS: TBR names SGA President Shannon Crowder a 2021 SOAR Award finalist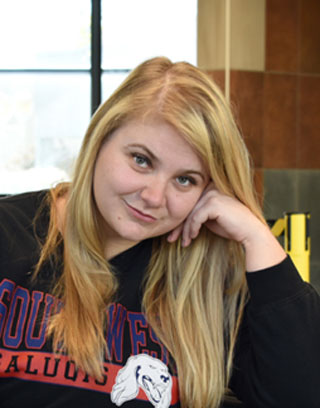 The Tennessee Board of Regents has named Southwest Student Government Association President Shannon Crowder as a finalist in its 3rd annual SOAR Awards.
In addition to her student leadership responsibilities, Crowder works at Southwest's Academic Support Center where she serves as a peer tutor. "One of the things that I admire about Shannon is that she shares her gift of academic excellence," Student Development Coordinator Phoenix Worthy said of Crowder in a letter of recommendation to TBR. "Although Shannon works five days a week in the Academic Support Center helping other students reach their academic goals, she still manages to keep her own grades at a level of excellence and that speaks volumes to me."
A second-year student, Crowder maintains a 3.8 grade point average, is a member of Phi Theta Kappa International Honor Society and participates in the National Student Leadership and Success program. "I am so happy to be a student at Southwest Tennessee Community College," Crowder wrote in her essay to the TBR SOAR committee. "Being at the college has given me the tools needed to pursue a bachelor's degree from a four-year university. Countless resources are provided by the college to assist the student body in being successful."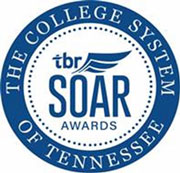 TBR will announce the 2021 SOAR Award winners this spring.
Congratulations, Shannon!