Employees get moving with free cardio fitness classes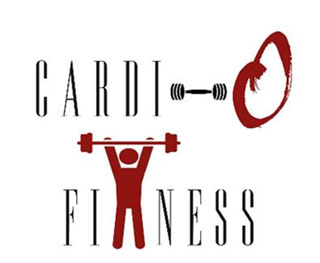 Whether you call it the "Covid-19" or the "Quarantine 15", the pandemic has shrunken social circles and expanded a few waistlines, according to an ABC News report. Whatever the term or condition, millions of Americans are now grappling with bodies that are a bit weaker and slightly heavier due to a sedentary lifestyle that has been caused or exacerbated by the pandemic.
"It's a wake-up call," Cardi-O Fitness owner and trainer Odie Tolbert says of the pandemic. "Exercise builds the immune system and having a stronger immune system can't hurt if COVID strikes."
A handful of employees attended the free 45-minute fitness series earlier this month. Tolbert teaches the virtual classes Tuesdays and Thursdays on MS Teams. No equipment is needed. Just a computer screen, internet access, enough space to wave your arms and kick your legs and the will to keep going when Tolbert shouts: "Don't stop, only 15 seconds left!"
In fact, Tolbert says the single most important tip he can offer when it comes to fitness is to be consistent. "Consistency is key," Tolbert said. "This is not a quick fix. It's a lifestyle. You must start somewhere and don't quit."
Tolbert's exercise sessions are built on using the weight of the human body as resistance, rather than free weights, elastic bands or kettle bells. His exercises are reminiscent of Tae-Bo moves from the 90s—simple and fun, but challenging. He also offers three different levels of intensity for each exercise.
"He can't hear me, but sometimes I am yelling 'boooooooo,'" Digital Learning Content Specialist Kendall Gloster said. "I work up a sweat, but it has been so enjoyable. And he offers great options for your skill level."
The fitness sessions are part of Southwest's Transforming Lives for Better Health program that is funded by the Cigna Foundation. The program consists of mental and physical health screenings and resources that include cooking demonstrations, counseling and the fitness sessions.
Adjunct English instructor Tina Bodenheimer says the free fitness classes have inspired her to get moving and better engage in much-needed physical therapy following an accident earlier this year that left her with a broken ankle. "I got so lazy after my injury, but these classes have inspired me to get out and go for walks and even ride my bike," Bodenheimer said. "I have enjoyed it so much that I have shared the workout information with my girlfriend overseas. It's been really wonderful."
There is room for more employees. It's not too late to participate. The classes are Tuesdays and Thursdays at 1:15 p.m. in December. More sessions are scheduled for the spring semester. In the meantime, the College also has arranged for those who missed earlier sessions to catch up.
See the links below to get moving today!
ATTEND THE REMAINING DECEMBER WEEKLY TRAINING SESSIONS ON MICROSOFT TEAMS
WATCH PREVIOUS SESSIONS TO CATCH UP
For more information about the program, contact Rhonda Warren, director of Human Resources, at rlwarren@southwest.tn.edu or Odie Tolbert at odie_tolbert@southwest.tn.edu.