Complete mandatory IT training by Saturday, Dec. 19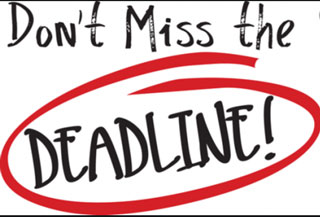 The deadline to take the mandatory information security awareness training is quickly approaching. Every Southwest employee is required to complete information security training by Saturday, Dec. 19, 2020.
Chief Information Officer Michael Boyd says to always keep in mind that information security is everyone's responsibility. "It's our faculty, staff and student data we are all protecting, which includes your data," he said.
Information security is more critical than ever says Information Security Director Jim Sorrell. "In today's world, the many bad actors know information is power and will stop at nothing to gain access to the college's and yes, even your personally identifiable information, also known as PII," Sorrell said. "The bad actors know no timetable and do not take any time off in their pursuits."
If you have not completed the training, check your email inbox for a reminder email from Sorrell. In it you will find your personalized link to the training platform.
Chief Boyd says the goal of the training to take a proactive stance against hackers. "The bad actors are continuously developing new techniques to allow some to get through," Boyd said. "So, we want employees to be ready and aware that these emails will look very authentic."
Sorrell offers a few tips ahead of the training. He says employees who receive an email from a known or unknown source that asks for something out of the ordinary should take a second look before clicking, responding or sharing with fellow employees. Telltale signs of a scam email are requests for passwords and money; which Sorrell says ITS would never request. "Know that we will never ask you for your password. Never. Nor should anyone else at Southwest." Sorrell adds there is an occasion when an ITS employee will ask you to enter your password into your system while they are troubleshooting.
ITS tips to avoid email scams:
Never click links in unknown or unexpected emails.
Never, ever share your password with anyone.
If you receive an email that looks authentic, but you still are suspicious, contact the sender by phone to confirm or forward it to abuse@southwest.tn.edu. ITS will check it out and get back with you.
Stay tuned for updates about the information security awareness campaign and the mandatory training. For more information, contact Jim Sorrell at jasorrel@southwest.tn.edu.