New technology toolkit provides valuable resource to employees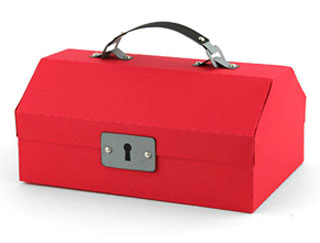 When the college transitioned to a complete virtual learning environment due to COVID-19, faculty and staff had to quickly adapt to using new technologies. For many, trying to locate the types of software available to them had already been a task that often resulted in a call or email to the IT Help Desk. The pandemic exacerbated the need to have a central site where employees could quickly find information about their software options.
Thanks to the Information Technology Services team, a new online Software Technology Toolkit was developed that provides employees with a one-stop shop to many of the online technologies available to them through a convenient drop-down menu. Here, employees can find information on everything from MS applications to browser platforms to Kahoots and more. They can access the toolkit by clicking on the red toolkit icon (as seen in the graphic above) in their My.Southwest portal or on the Information Technologies Services (ITS) website.
Chief Information Officer Michael Boyd and his team envisioned the toolkit as part of the college's Reimagine Southwest plan to become efficient, effective, innovative, and entrepreneurial in its daily operations. "My team and I discussed the need to make the college more aware of the software tools available to each employee," Boyd said. "We decided on a resource page and worked in collaboration with the Reimagine Group 4 and Marketing and Communications to design a webpage that displays available software tools." Boyd said the toolkit will continually be updated and more tools will be added. Another additional benefit of the toolkit is that it will prevent duplicate functioning software purchases.
In addition to the toolkit, the ITS team also developed a dedicated landing page on the Southwest website for students and employees where they can learn how to swap out their MS Teams virtual backgrounds. With the switch to virtual learning through Teams meetings, people discovered the platform's background feature prompting requests to the IT department for information on how to apply a Teams background. The new Microsoft Teams Backgrounds webpage provides instructions on how to change your Teams background before and during a meeting and offers several approved Southwest backgrounds for use that are in keeping with the college's branding requirements.
---